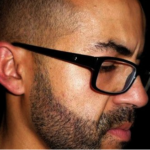 I was born in Mozambique, in Maputo City in 1977 where I lived until age 11.
I live in Portugal since 1989, with my family in Golegã a village that I like and where I have lots of friends from childhood.
I graduated in Computer Science, I have developed my activity in the car trade and education activity.
I am a passionate about technology, I love playing guitar, bass guitar and skateboarding.