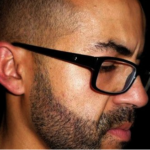 Nasci em Moçambique ,na cidade Maputo em 1977 onde vivi até aos 11 anos.
Vivo em Portugal, desde 1989, com a minha família na Golegã, vila de que gosto e onde tenho imensos amigos de infância.
Sou formado em Engenharia Informática, tenho desenvolvido a minha actividade na área do comércio automóvel e actividade formativa.
Sou um apaixonado pelas tecnologias, adoro tocar guitarra, viola baixo e skateboard.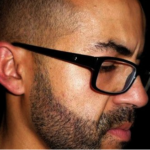 I was born in Mozambique, in Maputo City in 1977 where I lived until age 11.
I live in Portugal since 1989, with my family in Golegã a village that I like and where I have lots of friends from childhood.
I graduated in Computer Science, I have developed my activity in the car trade and education activity.
I am a passionate about technology, I love playing guitar, bass guitar and skateboarding.